Belize Property Insurance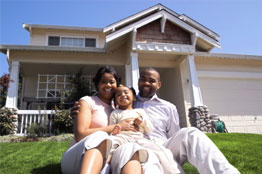 RF&G Insurance offers a comprehensive range of insurance products designed to protect you from the unknowns that life can bring. With the peace of mind that comes with an RF&G Insurance policy, you can rest assured that your important assets are protected. Let us help you make the right decision in securing your home or business. The protection you need and the protection you trust comes with affordable rates, easy payment plans and exceptional customer service!
How do I know I'm adequately insured?
Know the "Average Clause"
Let's say the replacement value of your building is $100,000, but you decide to insure only half its value, $50,000. Then a hurricane strikes! Your building is badly damaged and repairs will cost around $50,000, the same amount you insured for. Do you have sufficient coverage?
YOU DO NOT!
Since you only insured your building for half of its value, your claim amount will be reduced to half the amount for the cost of repairs, $25,000.
TIPS:
Have an appraisal or survey done on your building to make sure you have an accurate and current valuation of your building
If you have a swimming pool, fence, patio, pier or any outside structure, include these as separate items in your valuation
Make sure to distinguish between the value of your building and the value of the contents inside
If you are not sure that your building is adequately insured, contact us or any one of our Agents countrywide to help you make sure you are fully protected.