Commercial Property Insurance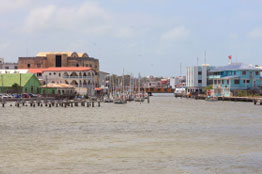 As the leading Commercial Insurer in Belize, RF&G Insurance is able to apply our more than fifty years of experience in the business to ensure that your business is adequately protected. An RF&G Insurance policy will give you the peace of mind to know that your livelihood is protected, allowing you to concentrate on running your business. 
Whether you operate a start-up business, or a long established company, RF&G Insurance can protect your building, stock and equipment, as well as your company from liability that may arise from customers visiting your premises. We even offer Business Interruption Insurance to help cover your costs if a catastrophe or fire temporarily halts your operations. When it comes to your business, It Pays to Get it Right!
If you are unsure about how much your building should be insured for, contact us or any one of our Agents countrywide to help you make sure you are fully protected. We also recommend getting an appraisal or survey done to assess the replacement value of your building.
It is important that you know what contents you have in your building and what exactly it is that you are insuring. To help ensure you have adequate insurance on the contents in your building, take inventory of your office and include items such as computers, desks, file cabinets, stationary and anything that you use in the day-to-day running of your company.
It is also important that you insure your stock adequately. Be sure to submit an accurate inventory value. In the event of a claim, our claims team will be much better equipped to settle your claim and get you payment if they have an up to date list of your stock. Although it is not required by all policies, it is always best practice to store your stock on pallets no less than four inches in height.
Click on the tabs below to read more about each coverage:
Fire, Lightning, Explosion Only
This policy covers damages caused to your personal property by perils such as:
Fire (including bushfire)
Lightning
Explosion
The perils of hurricane, windstorm, flood, earthquake, volcanic eruption are not covered.